Want to treat yourself to the charming beauty of sundarban travel during your holidays? This is one of the best decisions you will ever make throughout the year. Discover Sundarban offers cheapest Sundarban tour packages for wildlife lover as well as leisure travellers. We promised that your Sundarban tour will be persisting with our travel package. If you are worried about our service then look out the reviews of the guests in Facebook and Google before booking your ticket.
Why Should You Book Sundarban Tour Packages?
Sundarban is one of the largest mangrove reserve forest in the world. Mangroves which are known as Sundari trees are generally salt-tolerant plants have adapted themselves with this salty environment by developing breathing roots which grow vertically from the soil. From the unforgettable experience of spotting a royal Bengal tiger right in front of your eyes. Its feel the glimpse and make a memory which stays with you forever.
Beside that Sundarban is a paradise for bird watchers the credits go to biological diversity, location on migratory routes covering lush green wild forest and salty river water. Every year hundreds of bird species are resting and migrating making this great land the ideal spot for bird watchers. It is heaven for ornithologists. Another attraction is Panchamukhi Rivers at Sunderban. It is one of the beautiful places where you will find five rivers flowing the same direction creating a magnificent view that will engrave your memory forever. Discover Sundarban generally offers 3 days 2 nights package but if you do not have much time we can arrange 1night 2 days package for you.
Discover Sundarban, will Bring back your life with refreshing nature. The national park houses, pretty village, Bungalow, Different type of food, boat riding, and a different island like Dobanki, Sajnekhali, Sudhankhayali and other places make Sundarban tours worthy your time. These places have eternal attractions and have a lot of places to explore. Book Sundarban tour package with Discover Sundarban from Kolkata and plan this trip soon.
Affordability
A perfect holiday in Sundarban or any place is always needed to plan superiorly in advance. And it is important to choose a reliable Travel agency in Kolkata who can assist you in 24*7. Discover Sundarban tour package price very much good for your pocket. The online Booking for Sundarbans tour is good for you and you can do it from anywhere you stay. This makes your travel much easier and effortless. So what do you need more? Discover Sundarban takes all the worries of you and makes your journey super comfortable and unforgettable.
Why Should You Choose Us For Sundarban Tour Packages?
Pickup and drop Our agent will pick up and drop on the time with security.
Accommodation Proper hygienic and comfortable accommodation guaranteed.
100%customized Tours are open to you to customize as per your requirements.
Houseboat Safe and secure a houseboat trip with guarantee and security.
Friendly Rates The rates we offer are always friendly and suit your budget.
Transportation Our transport facilities are very flexible and accurate to you.
Always on service We are always on service and providing the best partner of travel.
Book Your Sundarban Tour Package
Sundarban Tour for 2 nights 3 days (Night stay in launch 3000/person or at Hotel 3800/person)
For one day Tour (1000/person)
Sundarban Tour for 1 night 2 days (Night stay in launch 2200/person or at Hotel 2800/person)
Precautions For Covid-19
Regular thermal screening test for Guest, Boat Crew, Manager before the tour
Daily boat Sanitization
Hotel Sanitization
Regular Oxygen saturation monitoring by Oximeter
We will provide a mask, Face Shield and Sanitizer paunch for every tourist
Sundarban Tour Packages Includes
Pickup & drop sealdah by Local Train.
Pick up & Drop from Canning to Ferry Ghat by Auto.
All Meals like Bed tea, Breakfast, lunch, tiffin, dinner as per package schedule.
Jungle Permission.
Entry Fee.
Boat Safari.
Tour Manager.
Govt. Tourist Guide.
Local Folk Cultural Program.
Mattress & pillow at Launch. (Please note: No luxurious facilities are available at our launch for Night Stay. This is only for adventure lovers)
Sundarban Tour Packages Excludes
Coolie Charge.
COVID 19 precautions Package
Personal expenditure.
Any meal out of inclusions.
Video Camera Permission Charges Rs.200/- Per Day
Detailed Day-Wise Itinerary Of Discover Sundarban
Day 1
07.42 A.M - 12.00P.M:- On day one, we start our journey towards Sundarban tour from Kolkata, the Durga puja capital of India. You can avail for travelling to Sonakhali ferry ghat, by train from Sealdah station. Starting from Sealdah Station at 7.42 A.M / 8.28 A.M By Canning local, we will reach Canning Around 9.00 A.M / 9.50 A.M. Pick up from Caning Railway Station by Auto heading towards Sonakhali ferry Ghat at 9.50 am to the board on launch.
Now the actual thrill begins. As we board the Sundarban launch and head towards our first destination, Gosaba, the windy Matla River and the green vegetation upon its delta is surely to take your heart away from the dun of the city life. 12.00 PM - 1.00PM:- First, the Suburban tourism package will take us to the Sundarbans tour of 2 bungalows, the first is the Beacon bungalow. It is one of the most prominent Sundarban historical Bunglow and is famous because it was Tagore's abode during his Sundarban tour.
Next, we head towards another of the major Sundarban bungalow that is Hamilton bungalow. 1.00 PM - 5.00PM:- Delicious Lunch will be served on the launch. Then our Sundarban trip moves towards the Pakhir Jungle. This place is a true paradise for bird lovers and amusement even for the general lot. The thousands of birds from various species arrive and fly around the island, making it a beautiful destination. 5.00 PM - 10.00PM :- The long day of Sundarban tour from Kolkata finally comes to an end as we reach one of the residential Sundarbans hotels at Pakhiralaya Island/ Dayapur and rest to prepare for the second day of Sundarban tour package of 1 night 2 days. Enjoy the enchanting evening with local Folk Cultural program along with Tea and Snacks. Dinner will be served on launch/ Hotel
Day 2
07.00 AM:- Early the morning we will start Sunderban delta Safari through the boat.07.30 AM:- Start Jungle Safari guided by our Govt tourist Guide at Sajnekhali Reserve.08.30 AM :- We will start our thrilling boat Safari through various rivers, Islands & small Creeks covering Pirkhali, SarakKhali, Gazikhali, Deul Varani, Banbib Varani. In this Tiger Reserve area for our share of viewing animals like spotted deer, crocodile, wild boar, snakes, water monitor lizard, different types of birds and also Royal Bengal Tiger ( if you are lucky).12.30 AM:- Visit Do-Banki Tiger Reserve Area & Watch Tower. The 896-meter canopy walk at Do Banki gives you an opportunity to view wildlife from a netted enclosure.01.30 PM:- Visit Panchamukhni through Boat. After this thrilling Sundarban Nation Park Safari, we will reach at pakhiralaya village for marketing 10.00 pm Dinner will be served.
Day 3
8.00 am boat will start from pakhiralaya break first will provided at launch see the world largest mangrove beauty we will reach jharkhali.12.30am Purchase the ticket we will enter Prajapati Park we will see the world-famous Royal Bengal tiger and many large crocodiles at the butterfly.The Park is very beautiful,2.00 pm Lunch will be served.3.00 pm our next destination kaikhali Asram.4.30 pm tea will be served.5.00 pm we will reach sonakhali end tour head back to Kolkata
Discover Sundarban's Food Menu Details
Day 1:
BREAKFAST - 10 A.M Jam Bread, Banana, Sweet, Tea Biscuit, Amudi Fish Fry
LUNCH – 2 P.M, Rice Dal, Potato. Chips, Mutton (200 Gm), Chatni, Papad, Nolengur Sweet
SNACKS- Tea, Egg Chow Mein
DINNER - 10.00 P.M Fried Rice, Chilli Chicken
Day 2 :
MORNING - 7 A.M Bed Tea, Biscuit
BREAKFAST – 9 A.M Lucchi (unlimited), Channa Dal , Sweet, Tea Biscuit, French fry with Salad
LUNCH – 2.00 P.M Rice, Veg Dal, Katla Fish, Carb, Kalia, Chatni Papad
DINNER – 10.00 P.M Basmati pulao, Beguni with Egg Kosha (2 pcs)
Day 3 :
MORNING - 7.00 Bed Tea, Biscuit
BREAKFAST – 9.00 am Kochuri with Alurdom Sweet, Tea, Biscuit
LUNCH – 2 pm, Rice Dal, Fry, chicken kosa (200 grm),Chatni, Papad
SNACKS- Tea, Biscuit
DINNER- Chicken Biryani (Parcel)
Some Attractions Of Sundarban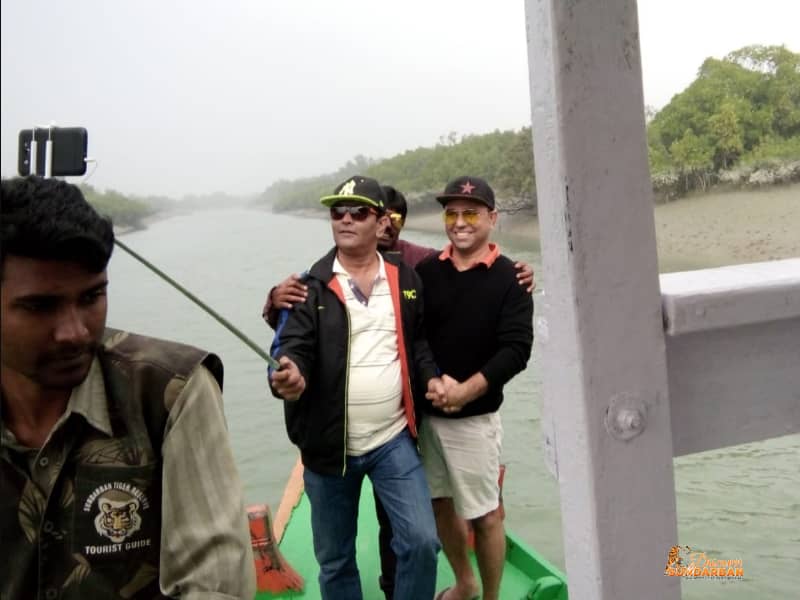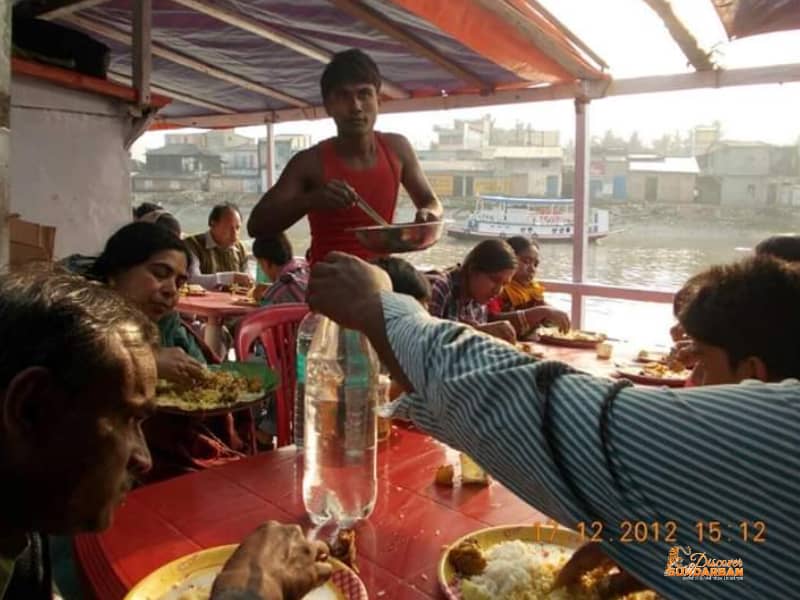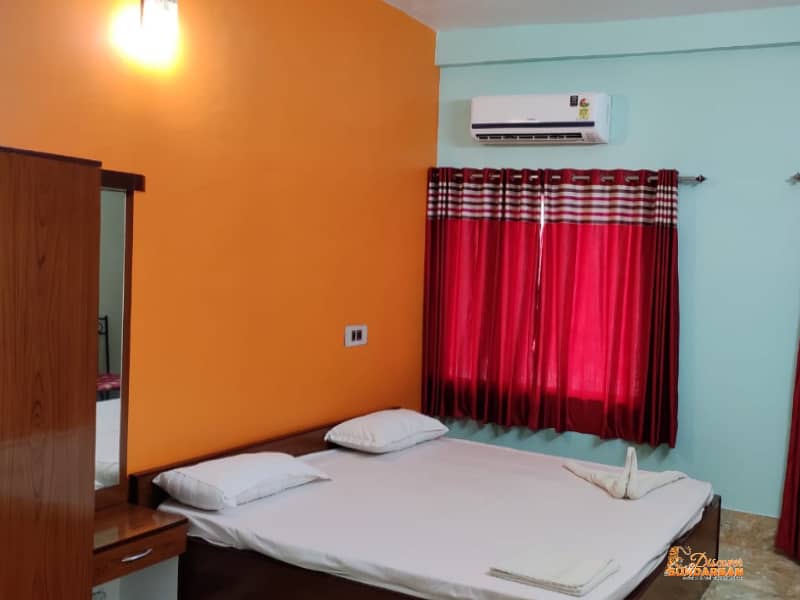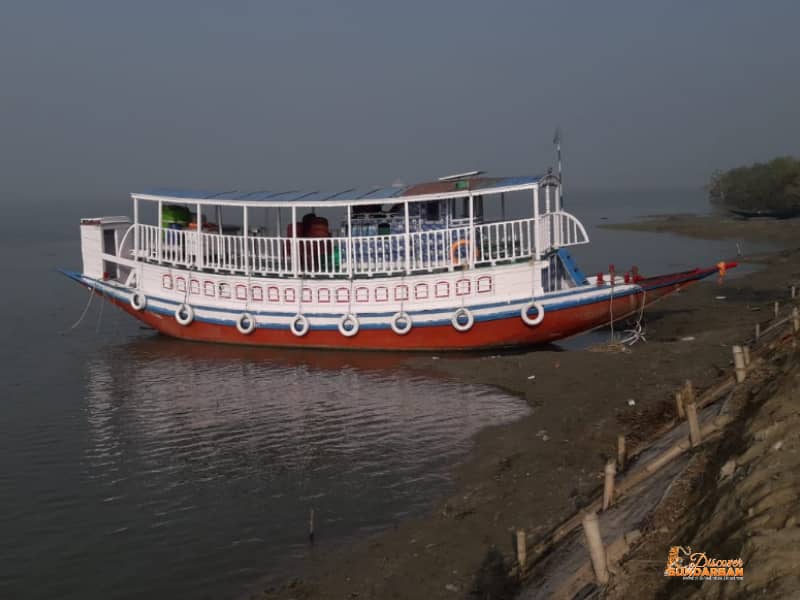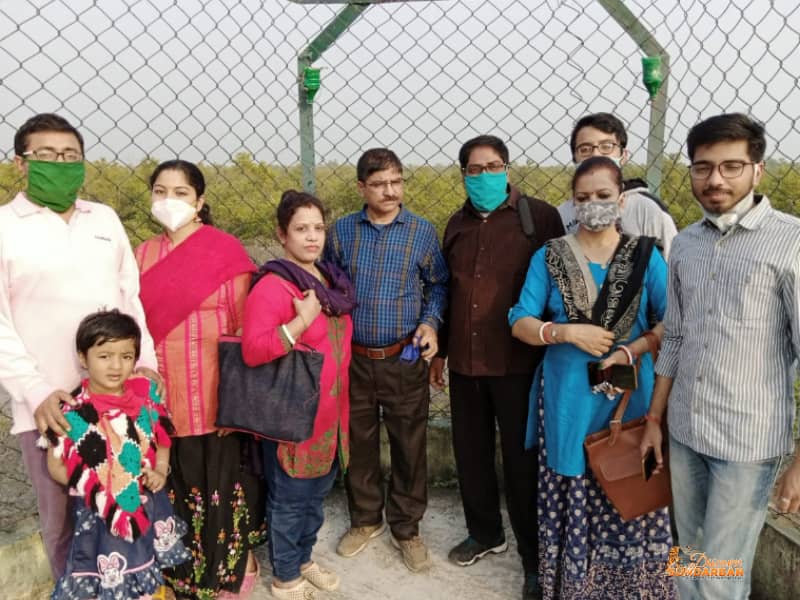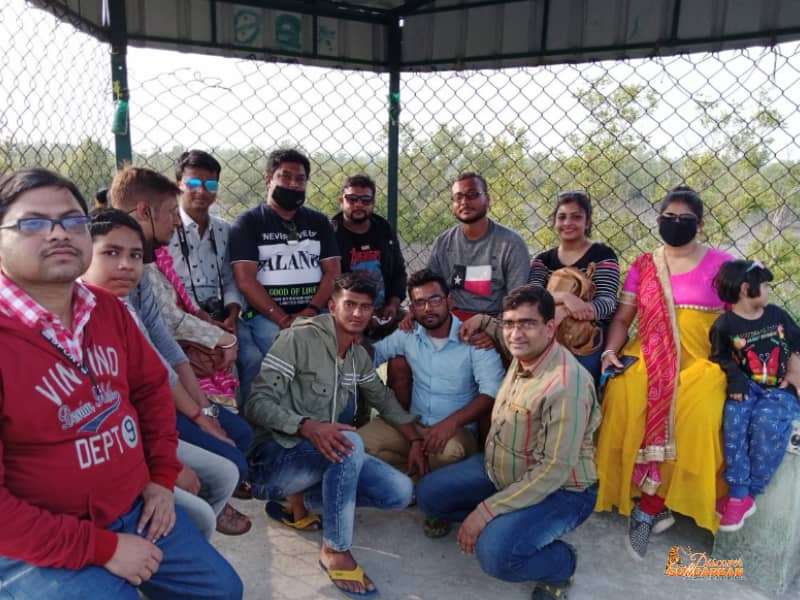 Our Services
Train Ticket - Convenient Travelling
The train journey is the most convenient way of travelling to anywhere but getting a ticket is really stressing. Let us allow and help you to book your tickets so that you do not have to worry regarding any ticket reservation.
Houseboard Booking
We provide the best houseboat booking system at reasonable rates. You can explore the magical beauty of Sundarban at the boat. Connect with us for the latest offers in houseboat reservations and avail huge discounts every time you decide to book your tickets through us.
Hotel Booking - Twice The Comfort, Twice The Luxury
Looking for the luxury hotels within budget? Then your search will end here. Being an important aspect of travel, we have personally chosen our hotels so that you can have a complete and hassle-free holiday experience.
Holiday Package - Simplify Your Travelling
We offer a variety of amazing tour packages for the solo, couple as well as a group tour to fulfil your dream come true destinations. You can also talk to our travel planners to tailor your personal package along with sightseeing places, the way you want it.